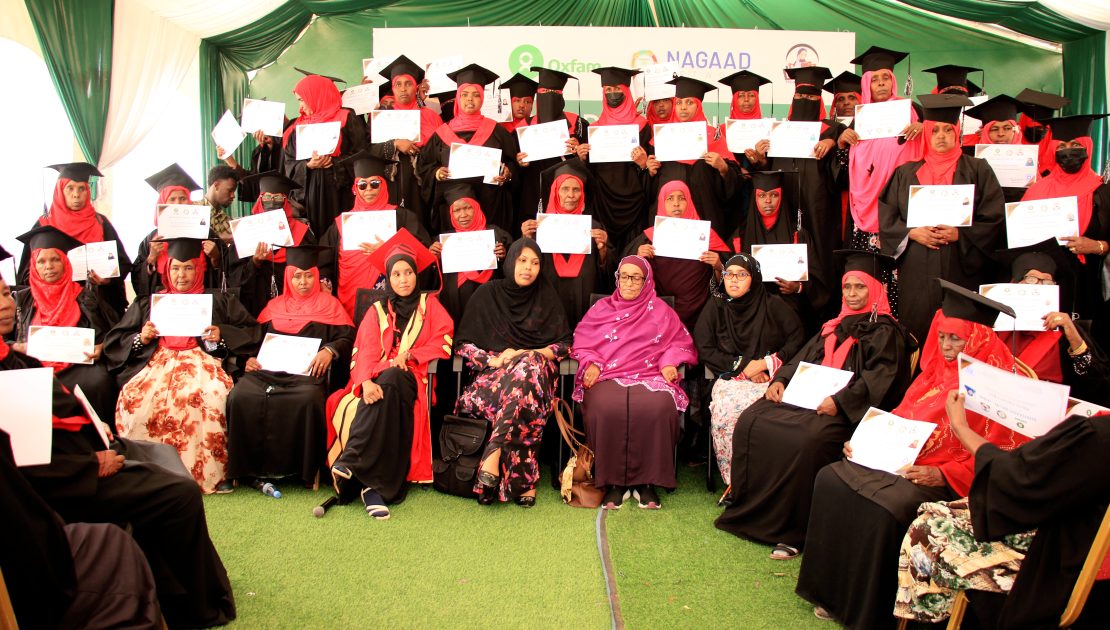 80 Of The Women Entrepreneurs, Small Businesses In The Waheen Market In Hargeisa City…
80 of the women entrepreneurs, small businesses in the Waheen market in Hargeisa city have completed 6 months of the Somali language curriculum, this project was supported by NAGAAD in cooperation with the OXFAM organization which paid the salaries of the teachers.
This plan was part of Hibo and Haween mother education program created by Hibo-Nura.
At the end, a large event was held at the NAGAAD Center where the mothers were awarded with certificates and equipment as well as some expenses to further develop their business which was supported by NAGAAD in collaboration with the OXFAM Foundation.