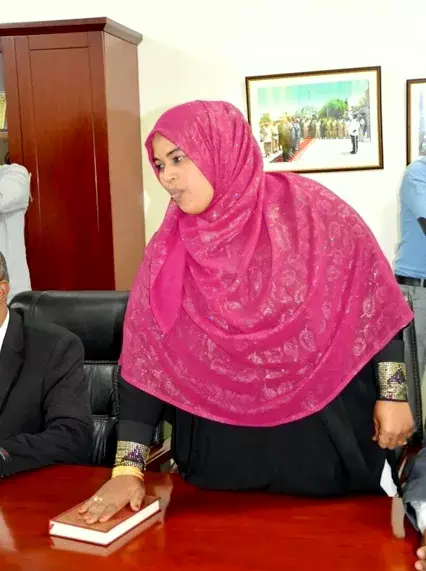 Congratulations
Date:  27.04.2022
Subject: Congratulations
On behalf of the Women's Network NAGAAD and all Somaliland women, we congratulate Kaltun Sheikh Hassan Abdi for the new appointment of the chairperson of the National Electoral Commission and we likewise extend our congratulations to anyone who may have the same feeling.
Kaltun, has an extensive experience in electoral and social affairs in general, and we are confident she will do an excellent job as the chairperson of the Somaliland National Electoral Commission.
Once again, we welcome and congratulate Kaltun for this appointment.
Sincerely Yours,
Asmahan Cabdisalaan Xasan
Chairperson
NAGAAD NETWORK
Tel: 063-4427838