March 23, 2023

Nagaad Network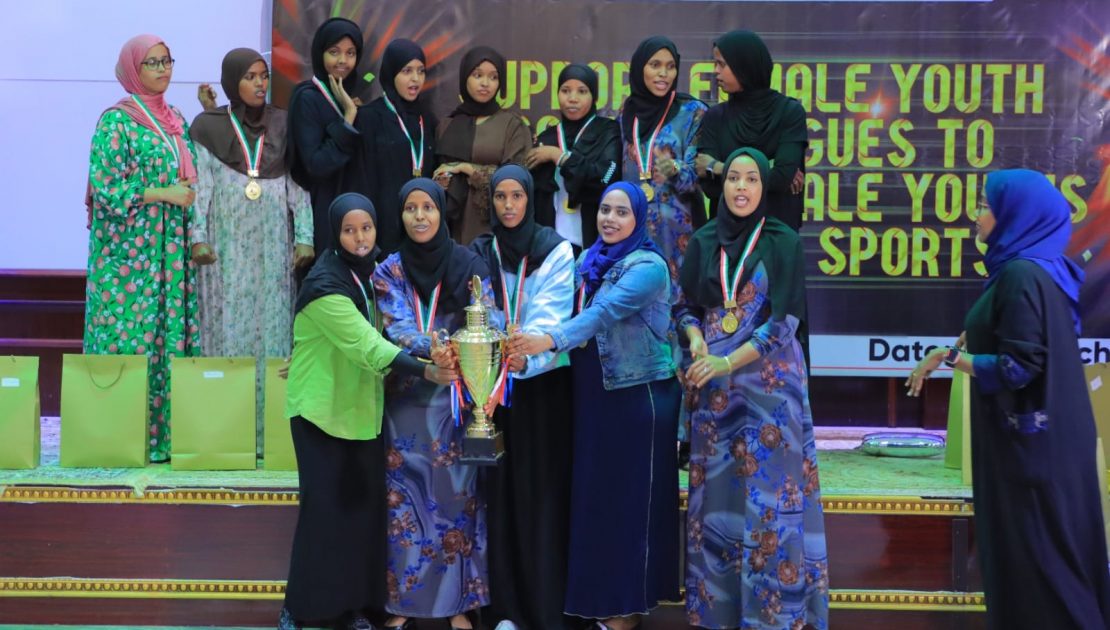 NAGAAD Network Awarded the Two Teams That Competed the Women's' Football Cup Were Awarded Prizes.
NAGAAD Umbrella has been conducted a colorful event awarding two women teams who compete the women's cup, and one of the teams won the cup, that  for the women's football cup held in Somaliland this year.  Girls and Women to Participate in Sports".
These two women's teams they played this football game in the main stadium of Hargeisa city late last year in 2022 during the 16 Days of Activism, which is a time every year to fight violence against women, this game was mentioned, Days to fight violence against women in 16 Days of Activism.
The games were organized by the NAGAAD Women's Umbrella with the support of SIHA Network, and SIHA also supported the awarding of these two teams.